WPL Database Subscriptions (WPL Card needed)
These databases will require you to enter your library card number before you can access the site. Many of them will also require you to create a free user account the first time you use them, and to log in to that account on any subsequent visit. Please contact the library at 608-849-4217 if you need help creating an account or using these databases. Are you new to using our databases? Check out our useful links for video tutorials on using many of these databases!
Research and Genealogy
Image

Use for genealogical research. Ancestry.com is available for in-library use.
Image

Get product reviews and ratings on cars, appliances, electronics and more.
Image

Reference Solutions is the number 1 source of information on businesses and people for small business owners, marketing professionals, researchers and job seekers. Reference Solutions helps users create marketing plans, conduct competitive analysis, raise funds and locate people.
Newspapers and Magazines
Image
Access the digital archives of hundreds of local, Wisconsin newspapers.
Image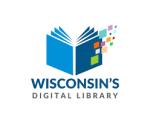 Access digital editions of hundreds of newspapers through Wisconsin's Digital Library and the Libby app!
Find the answers you need in journals, newspapers and more using these online resources, including Badgerlink, a set of quality information resources available to Wisconsin residents.