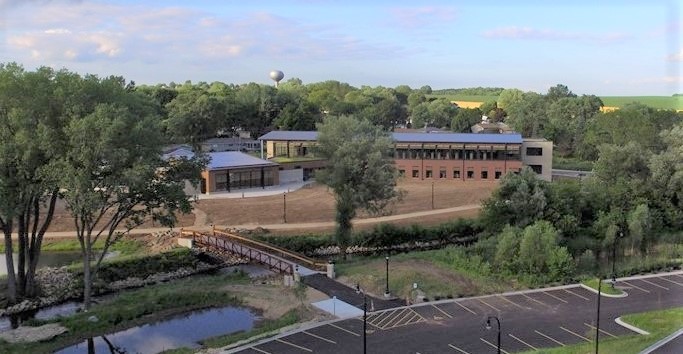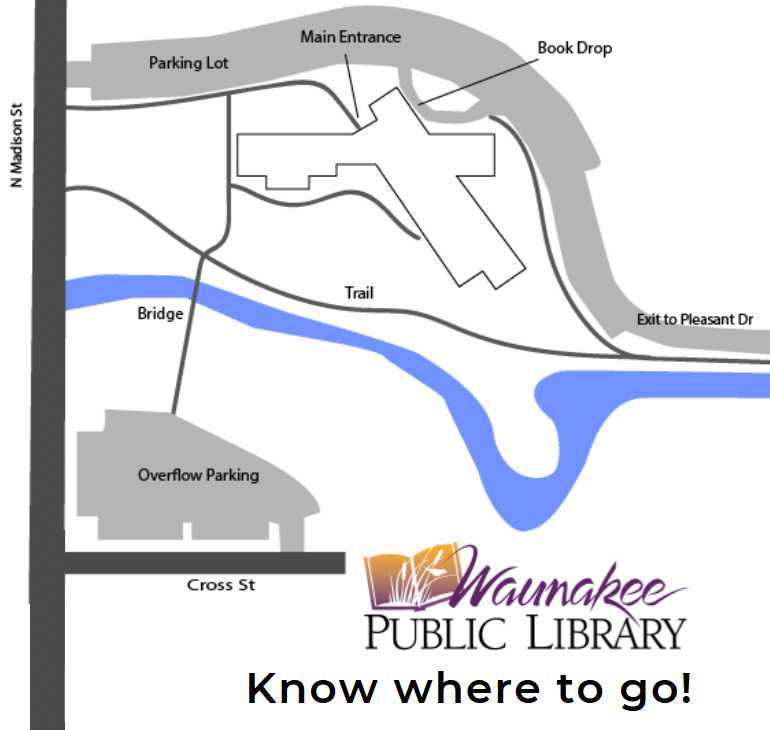 Join us to celebrate the opening of the brand-new Waunakee Public Library at 201 North Madison Street.  Over a decade of planning and hard work by countless community members and area leaders has resulted in a 39,500 square foot, state-of-the-art building and "library in a park" that we hope will be enjoyed by Waunakee residents for decades to come.
Please join us on August 1st to celebrate. Join local dignitaries and community leaders to cut the ribbon and dedicate the new building at 2 PM.  A public open house will follow the ribbon cutting ceremony until 6 PM.  Feel free to wander the building and grounds and see what our community has built!  Small tours given by library staff are also offered if you want to learn more about the building's features. Check out our exterior and interior map (also viewable above) to help you navigate the space!
There will be hot dogs and giveaways.  We'll also offer activities for our younger patrons. 
We're very proud of the new library and cannot wait to welcome you to Waunakee's newest community hub!
Check out our Facebook page for more photos and details about the new building!
View the schematic design for the new library, and check out the floor plans below.