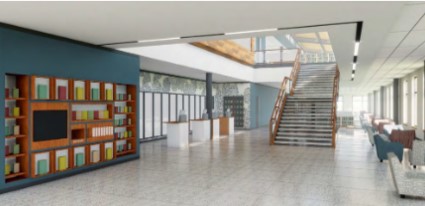 Our new library will be opening on Thursday, August 1, with a ribbon cutting at 2:00pm and an open house from 2:15pm-6:00pm. Join us then to check out our new space!
Track the progress on the new building below, or on our Facebook page.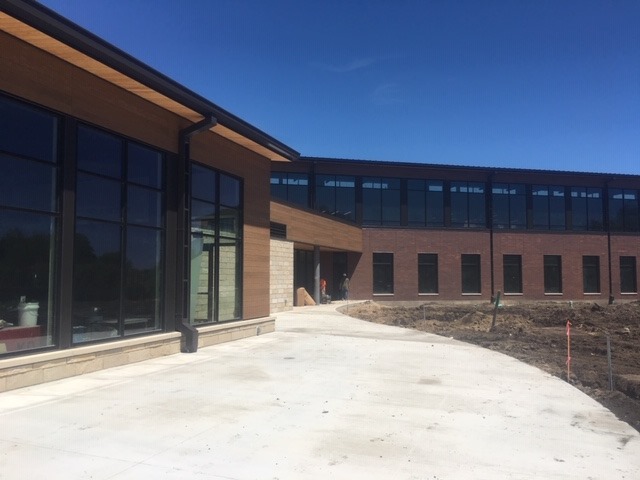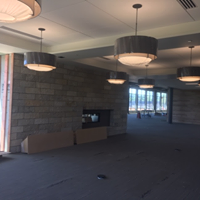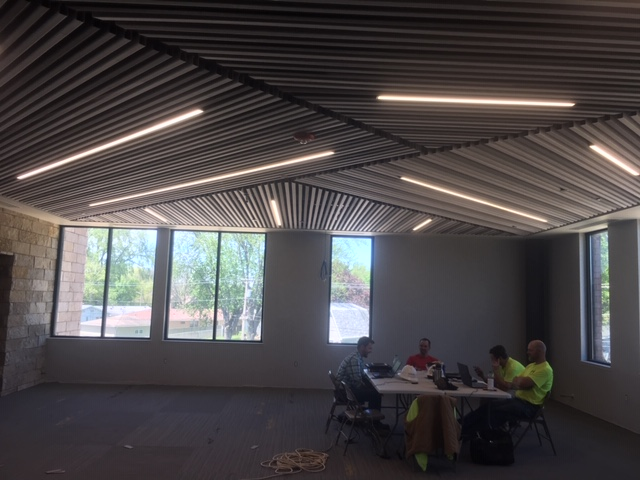 View the schematic design for the new library, and check out the floor plans below.