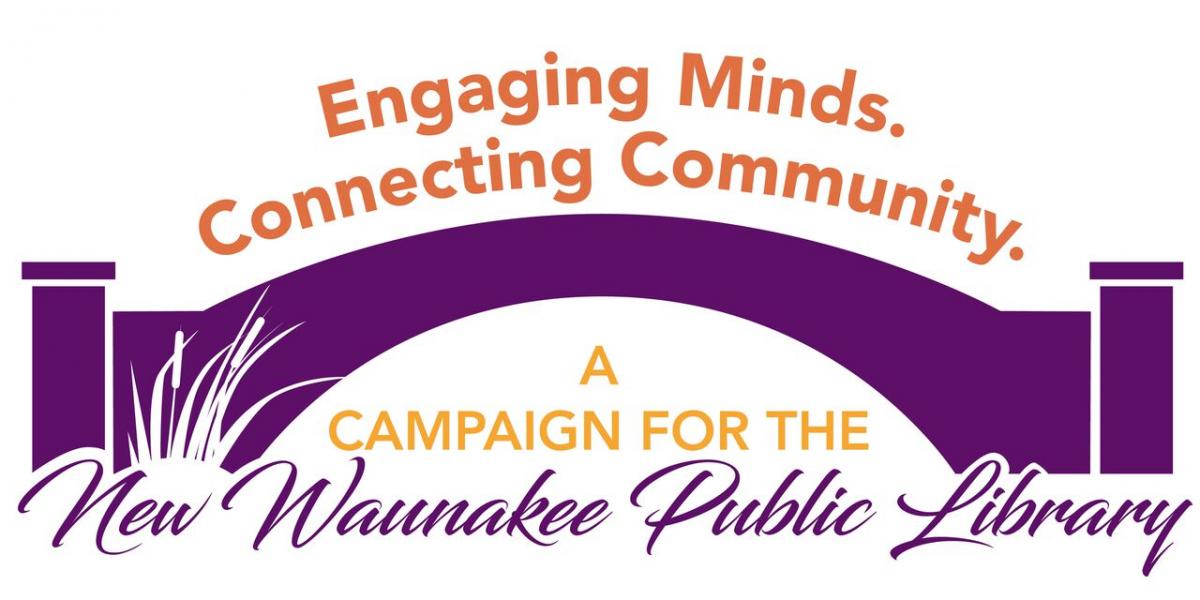 Engaging Minds. Connecting Community. A Campaign for the New Waunakee Public Library.
The new library will be paid for through a public-private partnership. The project is estimated to cost between $13.5 and $15 million. To cover the majority of the basic construction costs, the Village of Waunakee has allocated $12 million to be bonded for the new library.
We want to ensure the library includes distinguishing features that will serve our community in the best way possible. That's why the WPL Board has embarked on a $1.5 million capital fundraising campaign to generate support directly from community members.
Our Board and community leaders see this partnership as an opportunity to engage the community and create an exceptional modern library, complete with the latest technology and the flexible spaces needed to enable unique, effective learning opportunities for people of all ages. We need your help to make this library the high-quality community resource we've come to expect in Waunakee. It's time for the Village to have a welcoming library that better reflects who we are—and who we want to become. The new Waunakee Public Library has the potential to transform an already great community into an even more vibrant, informed, and connected one.
Your investment in this project will help make that happen. 
How to Give
Making a cash gift by check or credit card is the simplest and fastest way of supporting the Waunakee Public Library.  Your gift immediately goes to work helping us build a new library facility. Your gift can be pledged over three years and because we are working through the Waunakee Community Foundation, we can accommodate automatic withdrawals from a bank account or recurring charges on a credit card at intervals you select (e.g. monthly).
Cash gifts also have the tax advantage of giving you immediate charitable deduction that may reduce your income tax and may also reduce your estate tax by removing the asset from your estate.
Please fill out a pledge form for all donations.  If you are donating via check, please either download gift and pledge form and mail with your donation, or fill out the form below. If you plan to pay with a credit card using the "Donate" button, located below the pledge form, please fill in the gift and pledge form below.
Need assistance with this form?
Please make checks payable to:
"Waunakee Community Foundation, Inc. - New Library Fund"
You may donate to the New Library Fund at the Waunakee Community Foundation directly credit card via this secure website: